About Ports where Ride Fees are Discounted or Free
On the app's map, you may see pins with yellow badges like the one below. If you tap on these pins and start your ride from the designated departure point, a coupon will be applied to your ride fee.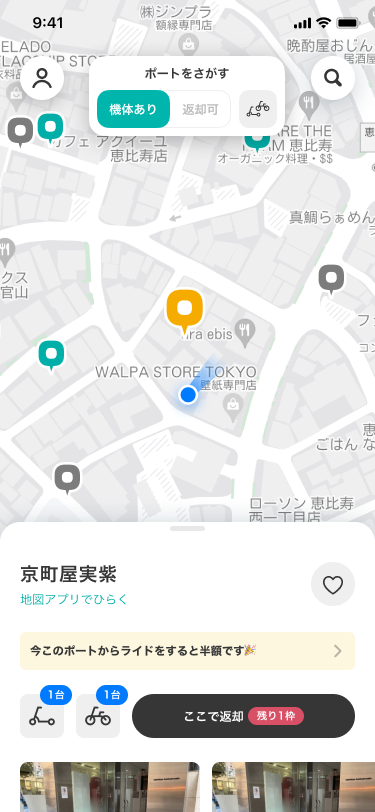 About Ride Fee Discounts
For example, for ports where the ride fee is half-off:
A coupon will be automatically applied at the start of your ride, reducing the ride fee by half.
Important Notes
Coupons are only applied when starting a ride from the designated departure point and are not applied when returning the vehicle to the designated return point.
Ride fee discounts are automatically calculated at the end of your ride.
If other campaigns or coupons are currently active, they may take priority over this discount.
Please note that these discounted ports are only available for a limited time. They may cease to apply the discount shortly before you start your ride, so please keep this in mind when planning your ride.