Table of Contents
・How to Return the Bike at the Port
・How to Temporarily Stop the Bike
※ This page is about electric assisted bikes. For e-scooters, please refer to here.
---
How to Return the Bike at the Port
1. Tap "Finish Ride" at the bottom of the screen
When you arrive at your destination port, please tap the "Finish Ride" button at the top of the screen.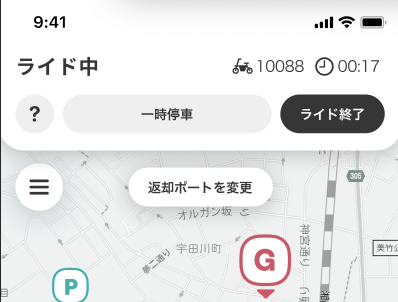 ※ You cannot end the ride outside of your designated port
※ Noise near ports in residential areas could be a nuisance to residents. Upon return, please be considerate of the surrounding residential environment and be careful not to cause any inconvenience.
You can change your destination port at any time.
Select "Change Return Port" on the map screen during your ride to change your departure port.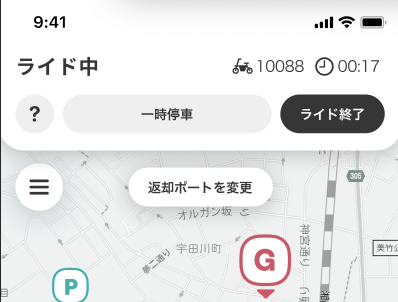 2. Manually lock the bike
Manually lower the lock under the saddle until it clicks.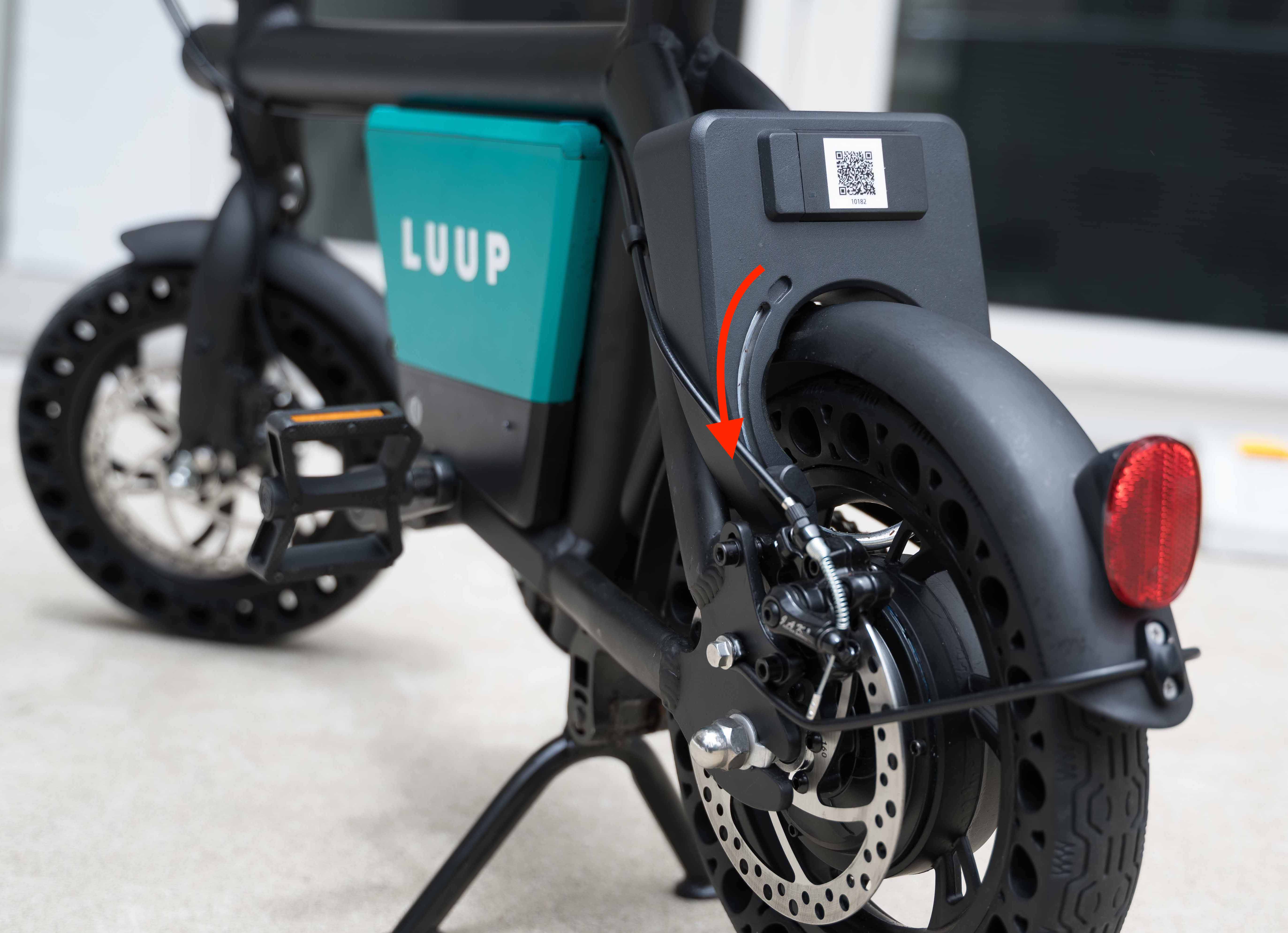 3. Take a photo of the bike inside the port frame
Take a photo to make sure the bike has been properly returned to the port and the bike and port are visible in the picture.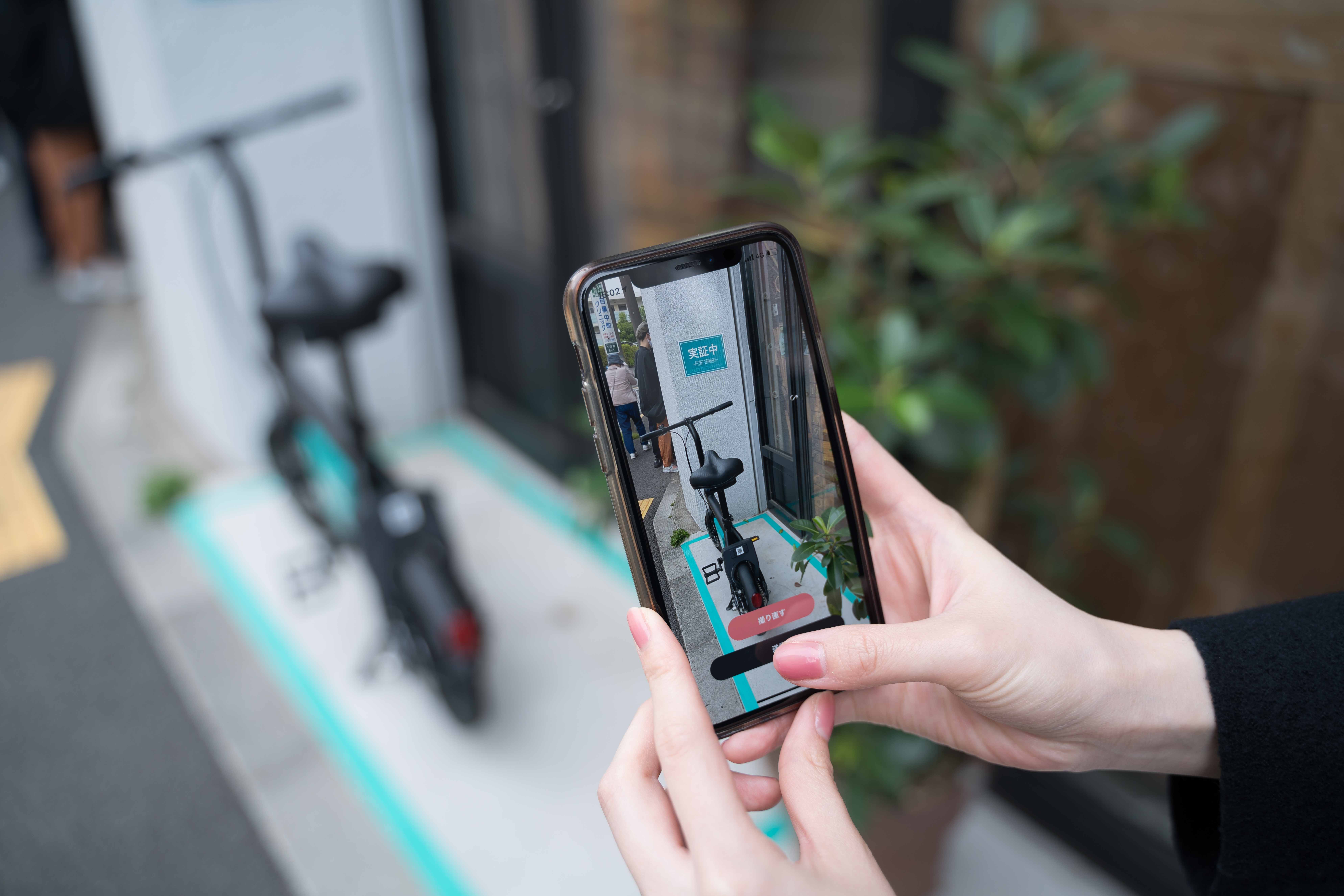 ※ It may take up to 1 minute to complete the payment.
4. End the ride
The completed transaction and usage fee will be displayed.
We look forward to your next ride!
※ If you cannot end the ride, please contact us.
---
How to Temporarily Stop the Bike
You can temporarily lock the bike and park it somewhere if you need to stop during your ride.For anti-theft, please be sure to manually lock the bike and then leave. Please note that usage fees will continue to incur while the bike is locked.
How to temporarily stop the bike
Manually lower the lock under the saddle until it clicks.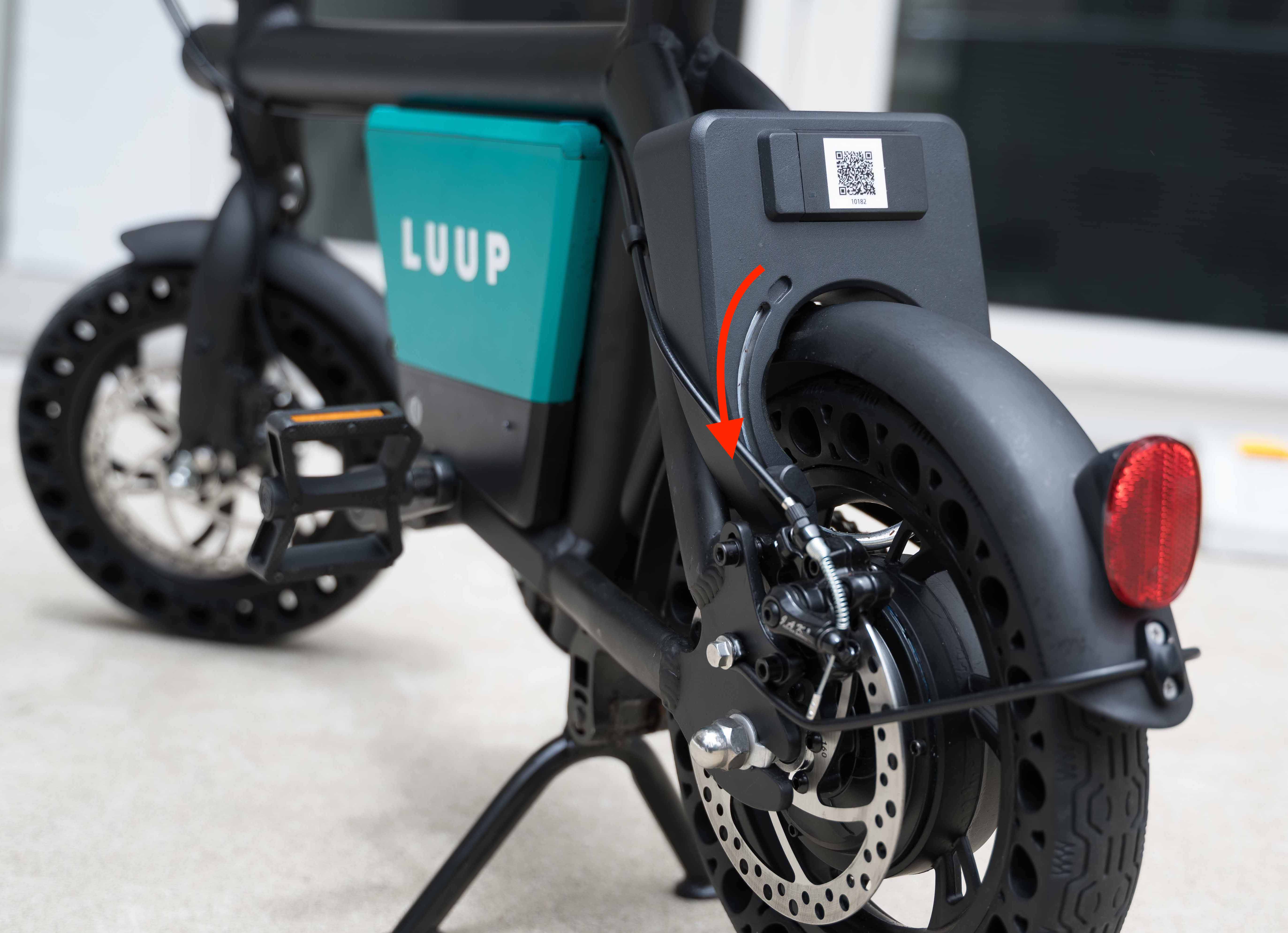 How to unlock after pausing
Tap the "Unlock" button at the top of the app screen to unlock your bike.
For theft prevention, be sure to unlock the bike next to the bike rather than remotely.