Please try the following steps. This operation may unlock the key.
Tap the ? mark at the top of the app
Select "Key won't open or close"
Follow the on-screen instructions and press the "Unlock Key" button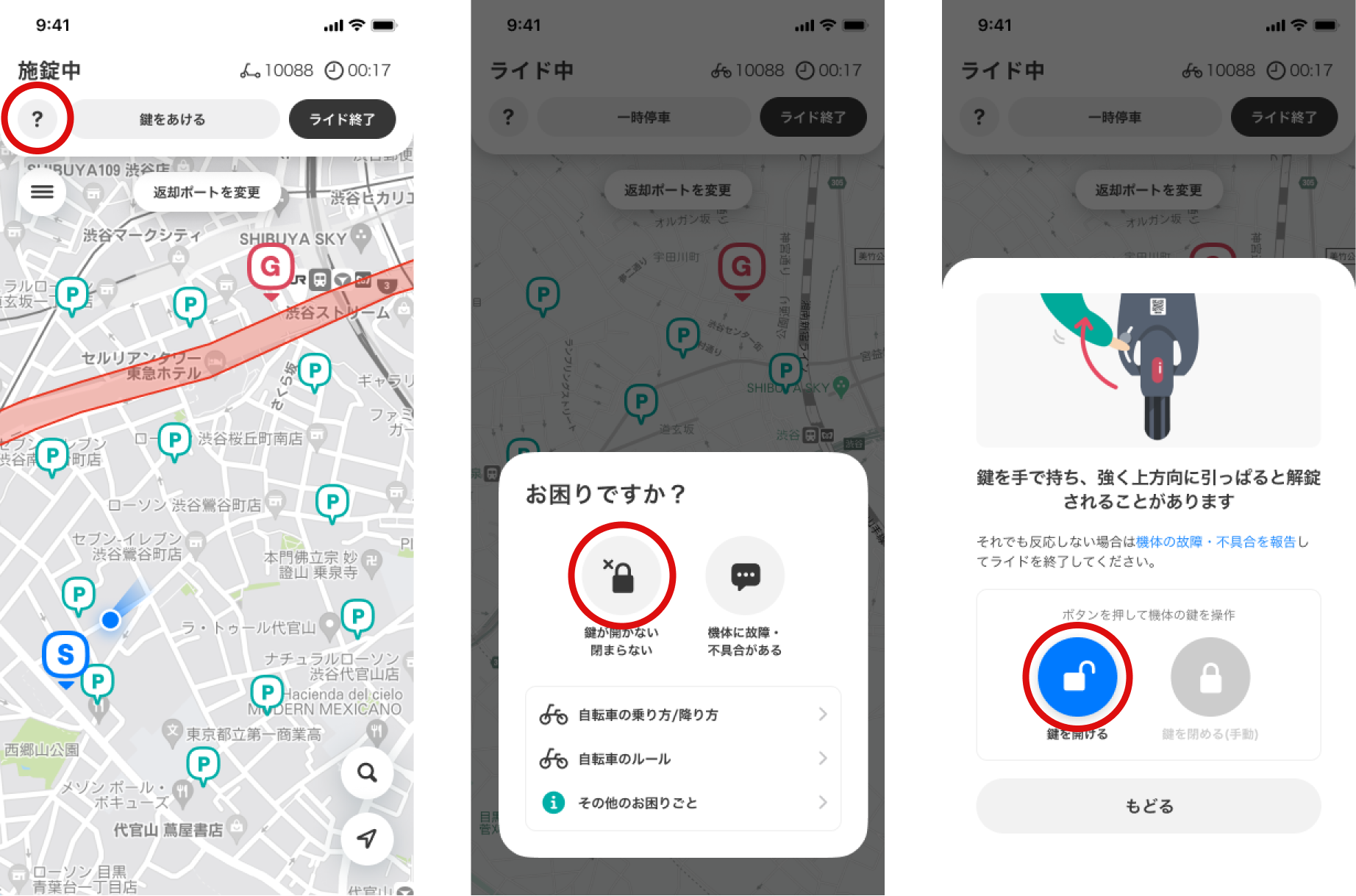 If the problem persists, LUUP will cancel the ride.
Please contact us through the Contact Form.