1. Finding the Port
First, tap the port pin on the LUUP app map and find a port that is available.
※ Please be considerate of the surrounding environment when using it, such as noise near the port in residential areas that may cause inconvenience to residents.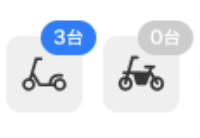 ---
2. Unlock the Lock with QR Code or ID Input
After arriving at the location of the bike, tap the app's unlock button and read the bike's information.
<QR code>
Use the camera to read the QR code attached to the bike key.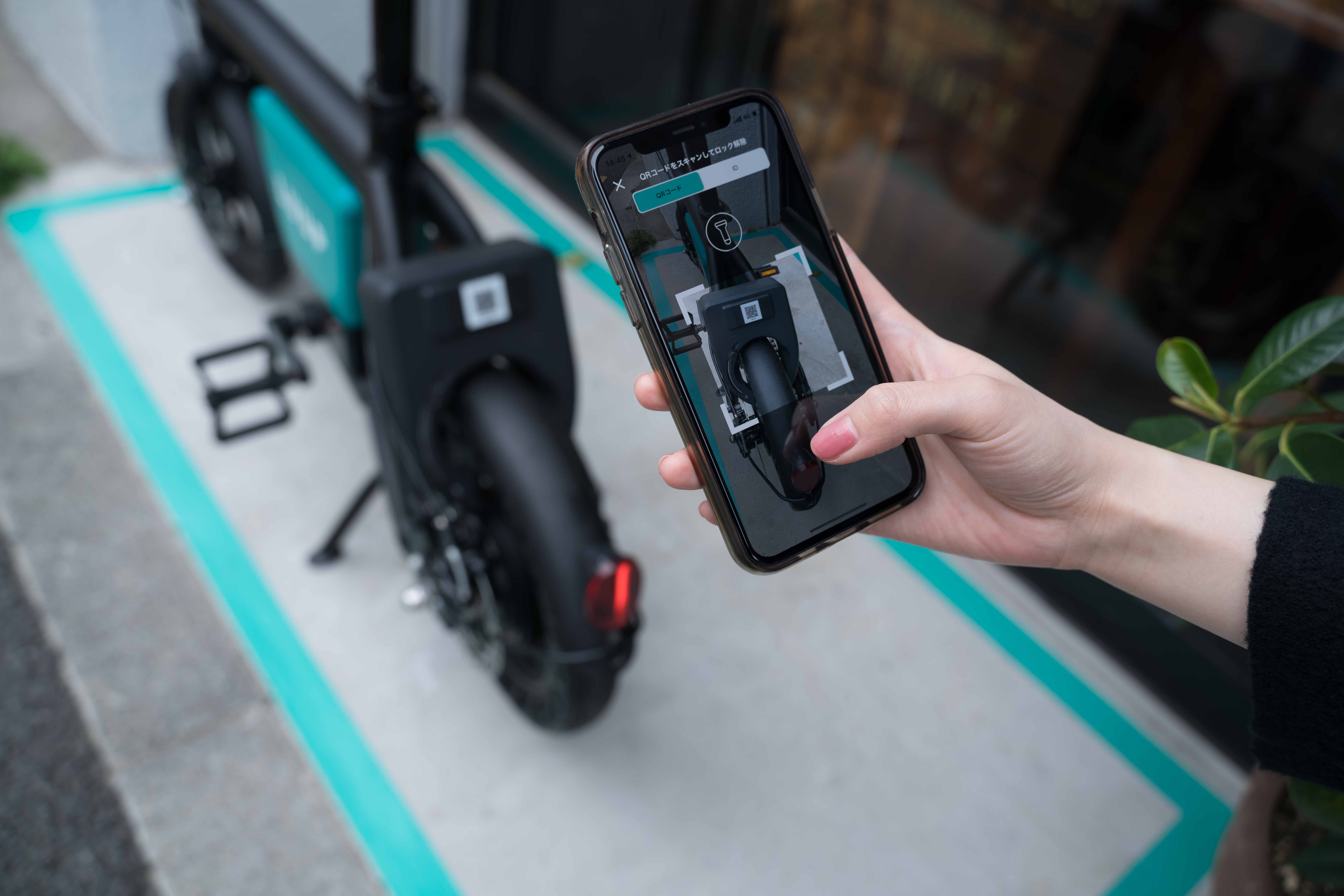 <ID input>
Enter the 5-digit number written on the bike key.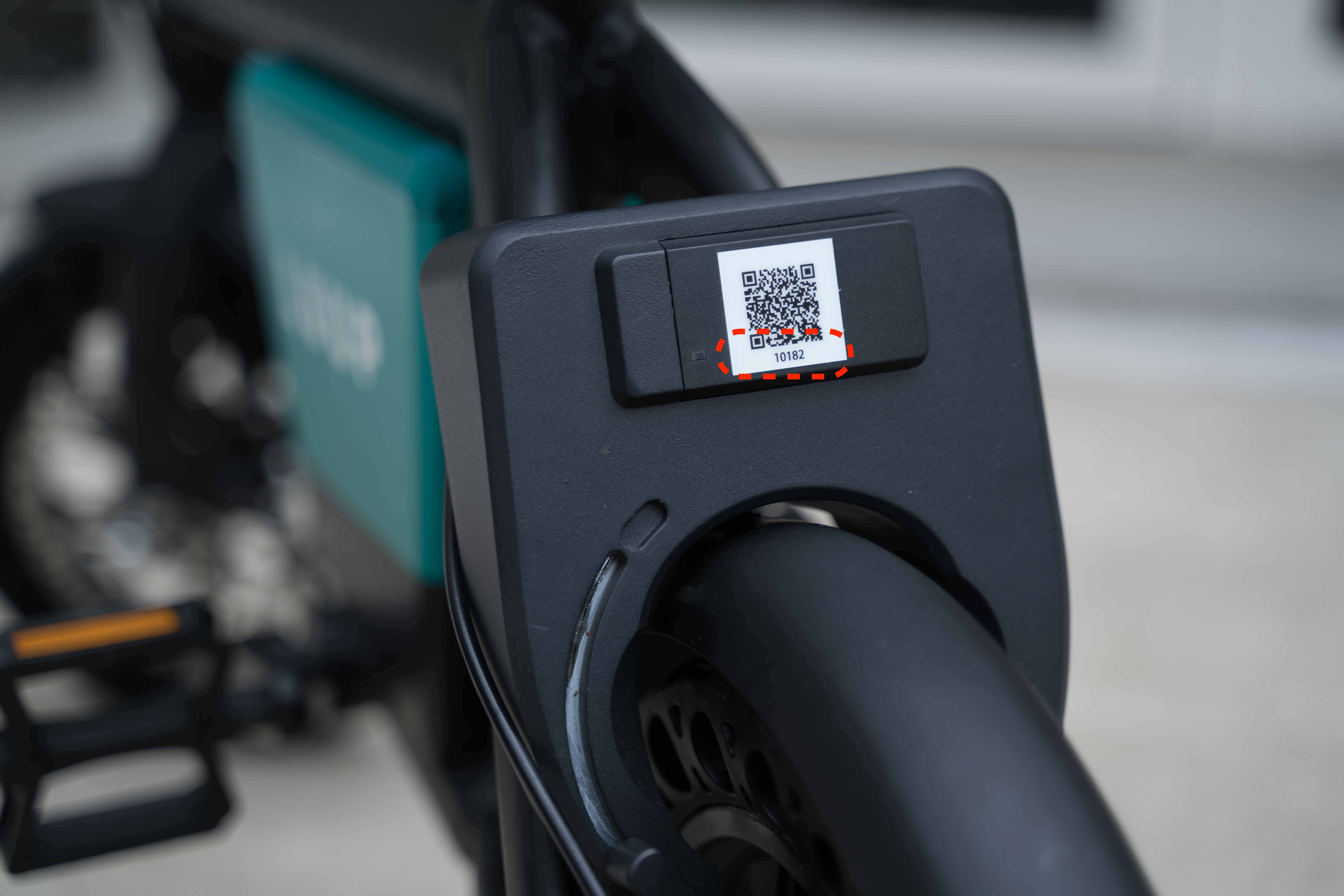 ※ If you have trouble reading it, please try another bike.
---
3. Reserve the Destination Port
You can go to the port with peace of mind by reserving your destination port.
*Please be aware that you can change your destination port during the ride.
* If there is a set available time at the port, you can make a reservation up to 1 hour before the available time.
---
4. Confirm Pre-Ride Cautions
Read the caution and tap the "Start Ride" button to unlock the bike.
* If the lock does not unlock, please try the following:
Try another bike.

Review credit card information.

Close and reopen the app to try again.

Check the communication environment.

(If you have already started riding) Tap the re-unlock button at the bottom right of the MAP screen.
If the ride still does not start, please contact us via the contact form.
Lift the center stand to start riding.
Lift the saddle and raise the rear wheel.

Kick the stand under the saddle with your foot.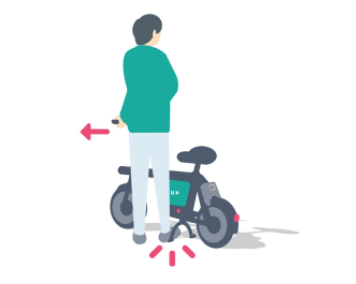 ---
5. Enjoy the Ride
Enjoy your ride!
* If you close the lock during a temporary stop, you can open the lock by tapping the unlock button.
* Please note that the fare will continue to accumulate even during temporary stops.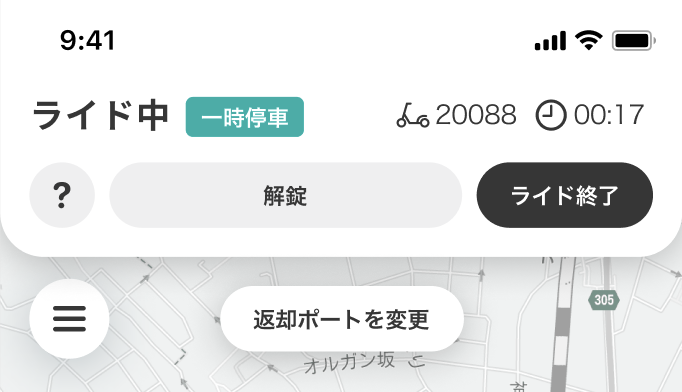 <If you want to change your destination>
If you want to change your destination during the ride, tap "Change Return Port" at the top of the app.