We are holding the "Ride LUUP in the morning!" campaign.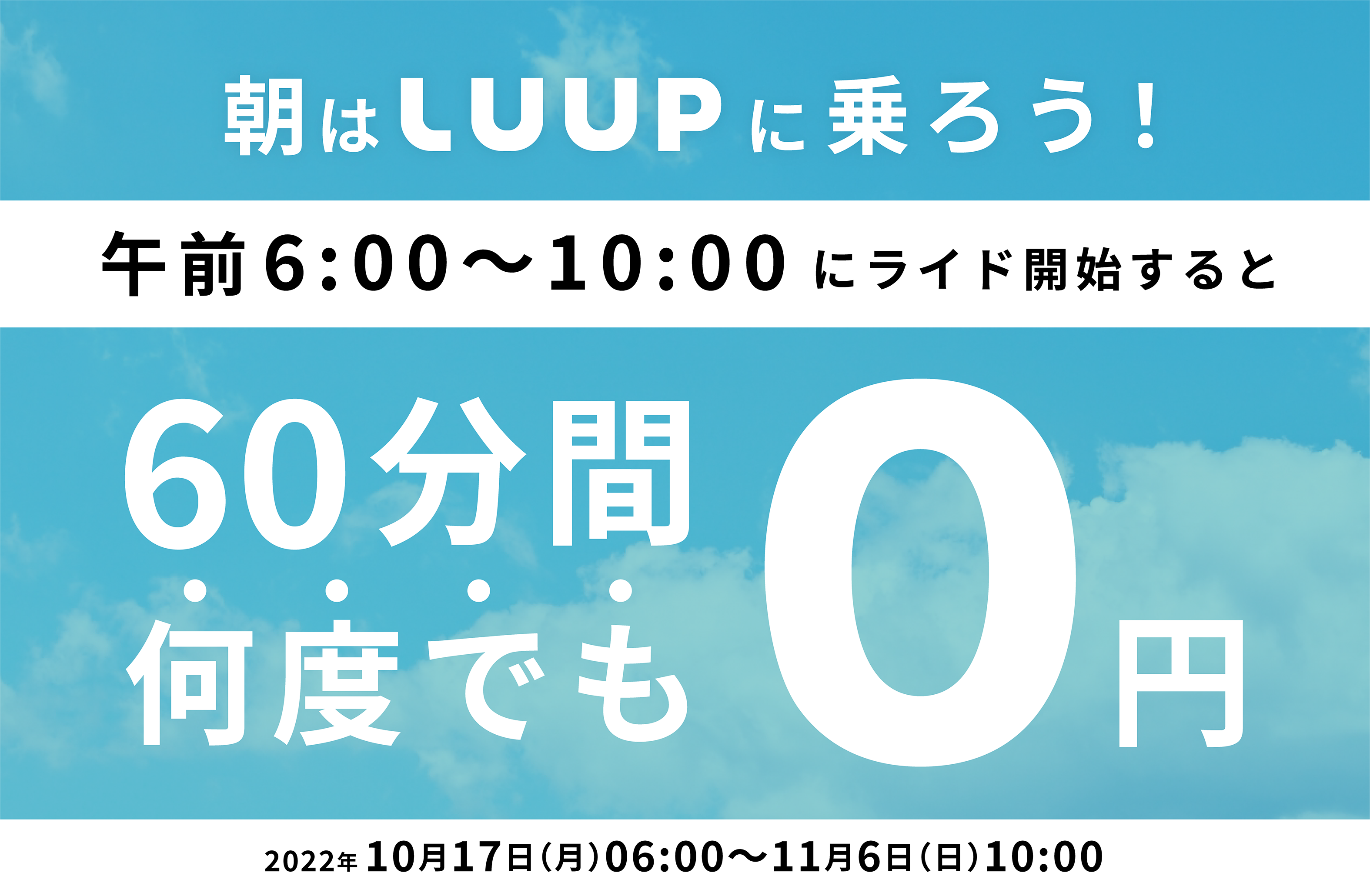 Target period:
From 6:00 a.m. on October 17th, 2022 (Monday) to 10:00 a.m. on November 6th, 2022 (Sunday)
※ The schedule may be subject to change or cancellation without notice. Thank you for your understanding in advance.
Target area:
Tokyo area and Osaka area
※ Kyoto, Yokohama, and Sendai areas are not covered by this campaign.
Eligibility:
Anyone who has registered with the LUUP app can use this campaign.
Campaign details:
During the campaign period, all rides that start from 6:00 a.m. to 10:00 a.m. will be free for up to 60 minutes and any number of rides.
In addition, during the campaign period from 6:00 a.m. to 10:00 a.m., the ride reservation function can be reserved for up to 30 minutes instead of the usual 10 minutes. Please take advantage of this feature.
Note:
If your ride time exceeds 60 minutes, the usual fee of 15 yen per minute will be charged for rides beyond 60 minutes. Please be aware of this.