When using LUUP, credit card registration is required.

When registering payment information, or when the validity of the credit card cannot be confirmed after the end of the ride, there may be the following possibilities regarding the input content of the credit card information:
Inputting the expiration date in reverse order ("year/month")

Expiration date has passed or is about to expire

Possibility of exceeding the credit limit

Incorrect security code input, etc. ※ There have been many errors in entering the security code. Please be careful.

Registration may not be possible for reasons such as restriction of use by the card company

Prepaid cards such as some debit cards and overseas issued credit cards cannot be registered
As a solution, please confirm the following:
Whether there are any errors in the credit card number and expiration date

Whether the credit card limit has been reached/whether there is sufficient credit on the prepaid card

Whether the credit card is valid
We apologize for the inconvenience, but please either register another card or contact the credit card issuer for confirmation of the cause, and once you have made the payment method effective, please perform the re-payment operation as follows from the ride history screen:
Menu button in the upper left>Ride history>Tap the ride that shows "Payment failure" in red>Success once the lettering turns black
After settlement of the ride, you will be able to ride again next time. If you cannot start the ride even after unlocking after re-payment, please try task killing.
At the end of the ride (payment failure):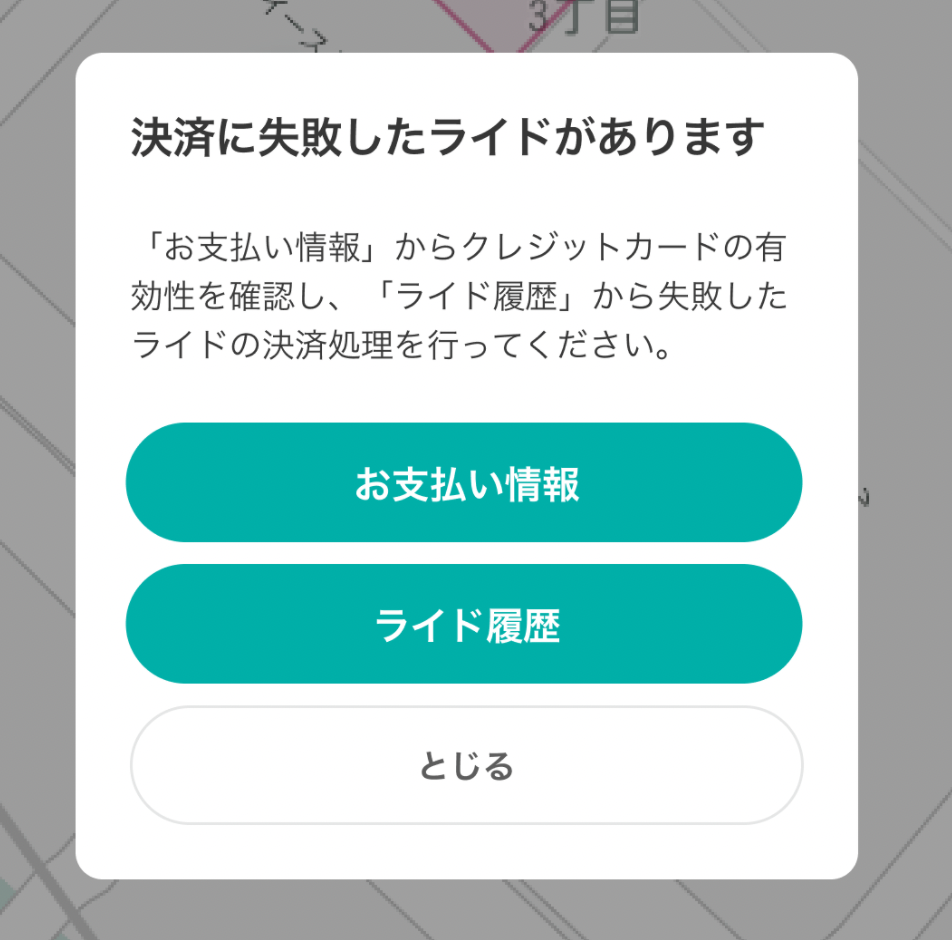 Re-payment procedure: