LUUP's electric assist bicycles come in two types:
For the White Bike
The saddle height is locked in with a lever under the saddle. To adjust the height of the saddle, please raise this lever.
When riding, be sure to fix it at a height where your feet can touch the ground for safety, and always lower the lever before use.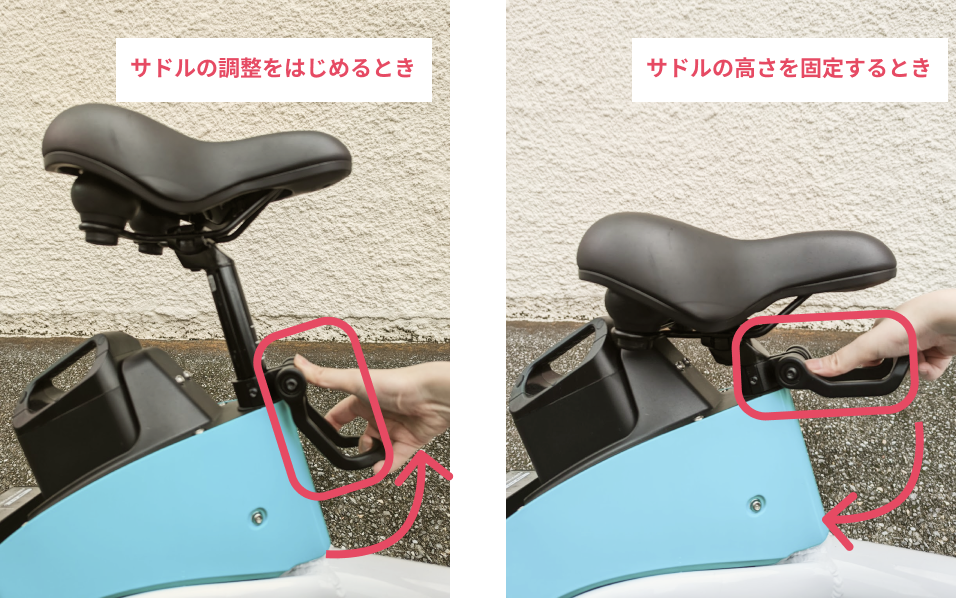 For the Black Bike
■ Component description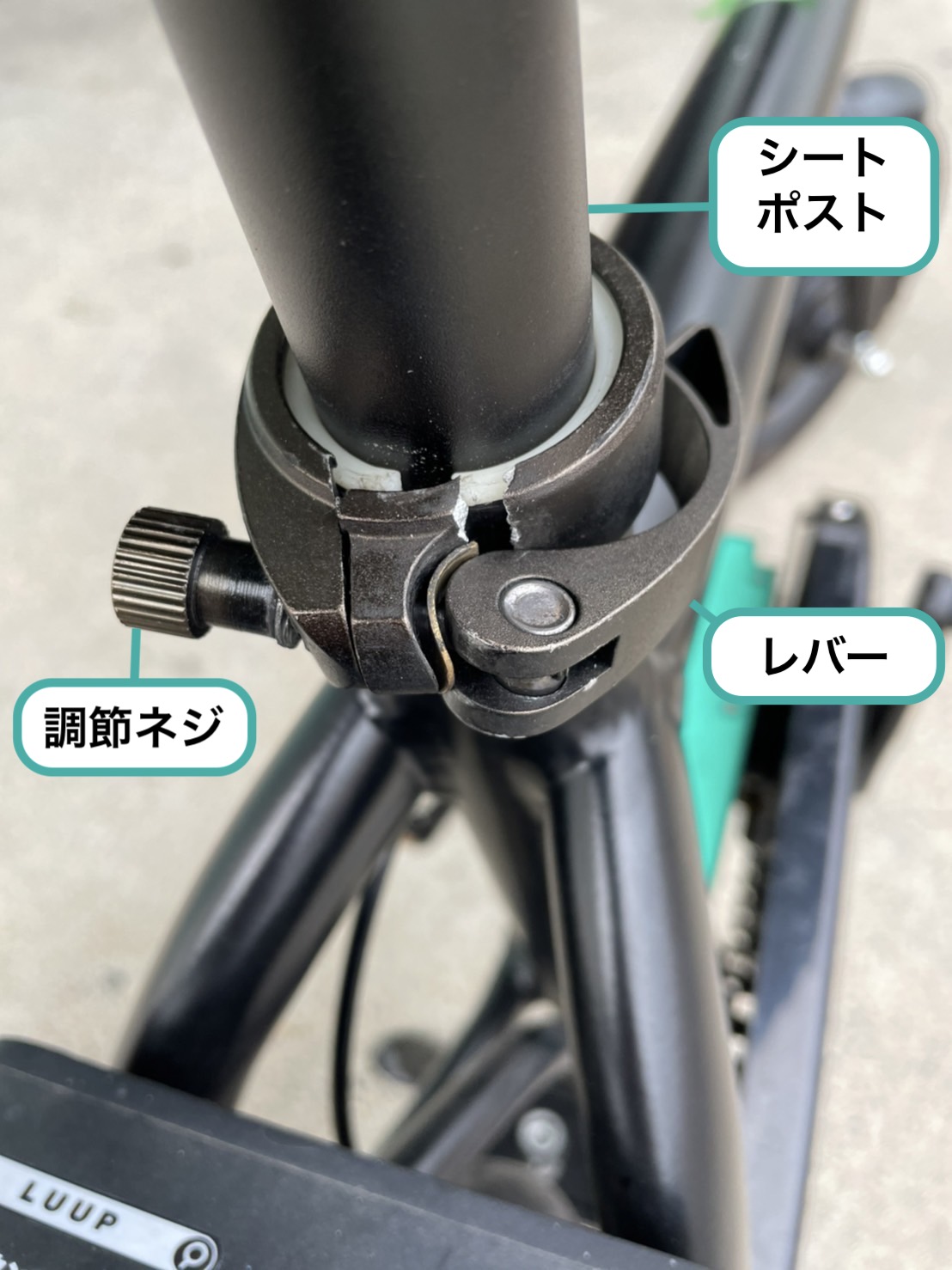 Lever: parts that adjust saddle position up and down by raising the lever
Adjustment Screw: parts that adjust the fixing force of the seat post by turning the adjustment screw clockwise when the lever is lightly fixed and counterclockwise when the lever cannot be closed completely
Seat post: parts that connect the saddle and the bicycle and adjust the height of the saddle
■ Procedure for adjusting saddle height
Raise the lever to adjust the saddle height

Adjust the adjustment screw to make the fixing force gradually harden from half of the tightening force of the lever

Verify the fixing force of the lever, and press the lever firmly to the end while confirming it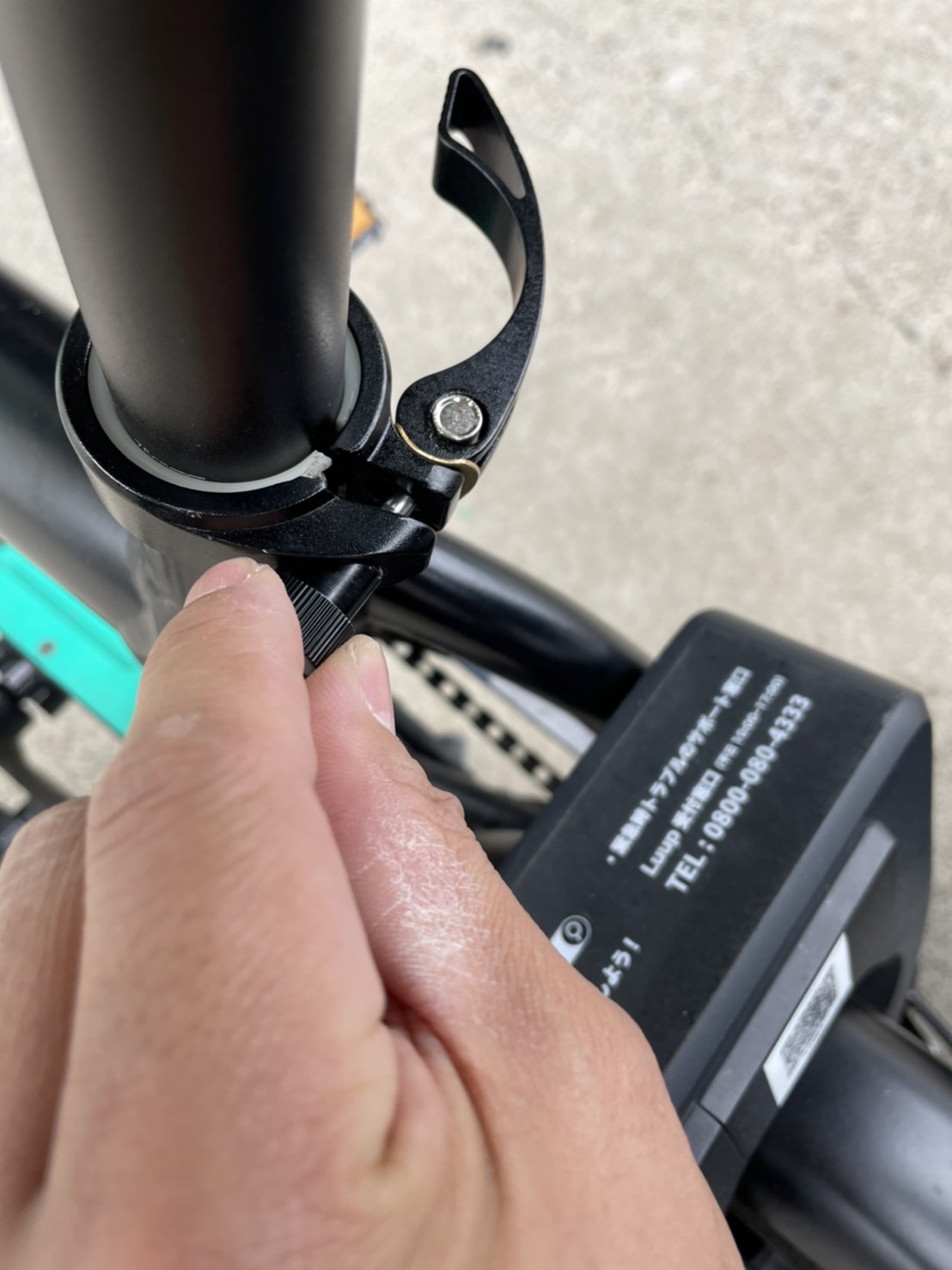 ■ Notes
Fixation of the seat post with the adjustment screw: If the screw is too loose, the saddle may lower while riding, and if it is tightened too much, there is a risk of damaging the lever.
Direction of the lever: Please tilt the lever towards the seat post. Tilting it in the opposite direction can cause loosening while riding.
<Example of tilting the lever in the wrong direction>